Expert pitch deck designer
I design winning pitch decks.
Vip Sitaraman is a pitch deck expert whose presentations have closed over $2.1 billion in deals & funding for both startups AND investors:
⬇  Start here  ⬇
Fill out the form below to take the first step on the path to your perfect pitch
Billions in Deals / Funding Closed
Hundreds of Happy Clients
Countless Industries Served
Hundreds of happy clients
"Our project with Vip was a huge success. The insight he provided made all the difference and our customer feedback only confirms he knew exactly the message we were trying to convey. His communication and willingness to take extra time with us was very helpful. We will certainly be using him again and you should too."

Joseph S.
"From okay deck loaded with information to WOW! How do I invest?
Vip, did a fantastic job of distilling complex ideas and engineering speak into a compelling, digestible and most importantly fundable pitch deck. He was punctual on his delivery times and rapid with edits and changes.
He grasped the bigger picture ideas that we were trying to convey and amplified them while supporting those visions with data and information from the prototype deck provided.
If you want a pitch deck, Vip is your solution!"

Dr. Sean T.
"Vip is the best pitch deck designer I have ever worked with! He understands your business needs by listening carefully to how you want your deck to look and feel in order to tell the best visual story to potential investors! We will be working with him again on more project."

Jerauld B.
"Stan Lee's POW! Entertainment's executives love the amazing creative, neat, beautiful work Vip delivered.
We are in the high-concept movie industry and have been working with world class artists and creators.
We are impressed by Vip's high level of business understanding, his efficiency, his patience and his ability to create a beautiful theatrical presentations."

Rachel L.
"Vip was incredible. Not just in his professionalism and demeanor, but in his clear understanding of how to create the best Corp Deck– both in content and delivery. His direction to me was extremely helpful. He made us feel relaxed and capable. This was a multi-million dollar presentation. Vip never showed signs of stress. He is a true pro at what he does!"

Abram L
"Vip is a wonderful person to work with: talented, responsive and kind. We really appreciated his creativity, his intelligence and his ability to work with our content. He developed fresh, concise and beautiful material: excellent value for the dollar. I would absolutely love working with him again."

Maud H.
"Vip is a professional and an absolute pleasure to work with. He was able to capture the essence of what we wanted to convey using infographics and with minimal input from us. His process for feedback was effective and he was very receptive to our suggestions. I have to applaud him on his responsiveness, all updates were completed timely and there was not a hint of frustration when we needed multiple reiterations. I will definitely use him again and absolutely recommends. A true professional!"

Tamica T.
"It has been refreshing to find an external collaborator who 'gets it' almost immediately despite the complexities and tangential distractions.

Vip is a pleasure to work with, responsive, attentive with a talent to create visuals and messages that hit the point.

Our team would thoroughly recommend him and enjoyed his participation."

Jean-Paul A.
"I was unaware what all it took to catch the attention of potential investors...I am so glad I chose Vip...Getting ready to close my deal and secure the much needed capital, so just wanted to say THANK YOU Viputheshwar for all your hard work with my project. Without his service I don't think I would have scored my investor."

Gavin H.
"Vip's talent and insight surpassed our expectations. He assisted us to clarify and deliver a concise message. He was easy to work with, very responsive and gave excellent feedback. We look forward to continue to work with him on future projects. He has my highest recommendation"

Maryam R.
"I've had the distinct pleasure of working with Vip over the past few years. He has an incredible ability to distill complex, disparate information into beautiful, easy-to-follow visuals...Rarely do you find someone who "gets it" on the first try. He's quick, responsive and truly understands what best-of customer service is...I'm rarely impressed. My HIGHEST recommendation."

Phoenix N.
"Vip is great! I hired Vip on short notice to pull together an investor deck. He replied within hours, and got to work also in same lightning speed. He was all in, and fast...a first cut that exceeded my expectations...quick iterations and tweaks went well! Vip is your go to guy if in a pinch for a tech deck. It's polished and beautiful, as Vip also pays attention to the detail."

Ellen F.
"Vip is great to work with. His experience is evident in how he understands what is being asked for and the feedback we have for him. Communication with him is great too."

Geraldine L.
"Can't say enough about Vip and the quality of service his company provides. Our team had the vision but we needed a professional to put it all together for us including financial projections. Vip exceeded all expectations and we highly recommend him."

Reginald G.
"We've contracted with Vip multiple times on numerous design projects. Regardless of scope, budget, or timeline, Vip ensures a fast turn-around, stellar customer service, and a jaw-dropping product. He is a designer I continue to recommend to my entire network!"

Justin L.
"Delivered Fantastic work. Met all deadlines and was very knowledgable and professional throughout the entire process and completed quickly. Will rehire again"

Daniel P.
Hi, I'm Vip: founder & designer.
Hi, I'm Vip! I work with organizations of all sizes: from high-growth startups (Y-Combinator, 30U30, Inc5000 alums) to Fortune 100 companies (PEPSICO, JCPenney, AHA) – even venture funds & investment banks.
seed to Series D+

rounds from blue-chip VCs like Tiger Global & Khosla Ventures,
national distribution deals with the likes of Southern Glazers, Starbucks & Walmart,
$100M+ investment funds (from VC & PE firms, to RE, crypto & quant funds),
even mergers & acquisitions of publicly-traded companies.
Quick, affordable & proven approach
My process is quick (just a few business days to first draft), affordable (flat-fee rates), and proven by hundreds of happy clients, who have closed billions collectively.
Don't trust faceless agencies, get 1-on-1 expertise
Unlike most agencies (who may delegate your work to inexperienced interns), I don't have any team: you'll always work directly with me 1-on-1, with my personal touch from start to finish. My background as both a designer & VC-backed founder lends the unique skillset & experience necessary to craft winning pitches.
I look forward to a chance to create something amazing together! PS. If you'd still like to know more, I invite you to read more about me below: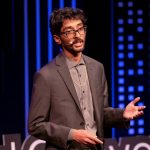 Vip Sitaraman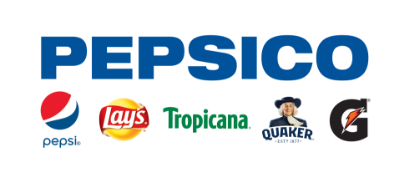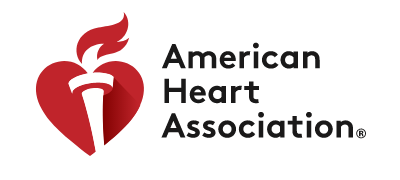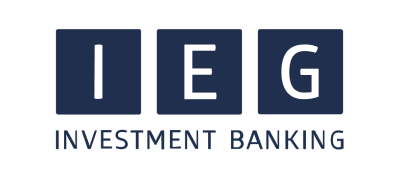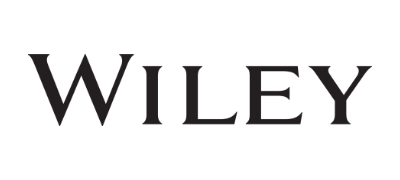 Success stories
My clients have closed $2B in funding from the likes of Tiger Global, Khosla Ventures & Y-Combinator, as well as deals with Starbucks, Walmart & Southern Glazers:
InpharmD ($1M)
Health & Pharma
Y-Combinator alum InpharmD focuses on synergistically using technology and AI to drive evidence-based care. Designed assets ranging from infographics to videos, including their seed & demo day pitch decks.

Forbidden Spirits ($3.6M)
Liquor & Beverages
Forbidden Spirits (TSXV:VDKA) is a fast-growing craft distillery headquartered in Kelowna, British Columbia listed on the Toronto Stock Exchange.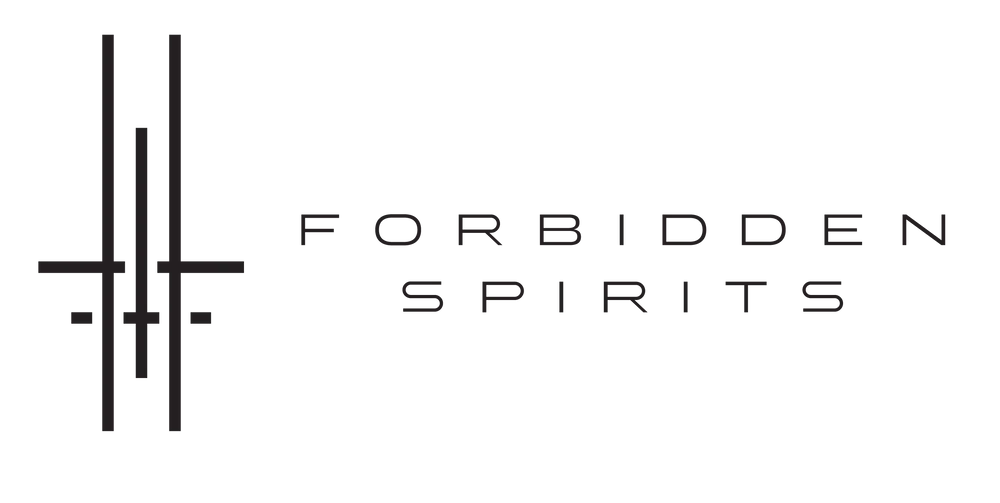 Rangeforce ($15M)
Cybersecurity
RangeForce is an interactive and hands-on team cyber readiness platform. Helped design their Series A pitch collateral.

Scythe Robotics ($28.4M)
Robotics & Automation
Our friends at Scythe Robotics (Thiel Fellowship & Forbes 30u30 alums) have been collaborators for years: designed a wide variety of collateral: ranging from pitch decks to the company website.

Blockchain Foundry ($4M)
Crypto & Blockchain
Blockchain Foundry (BCF) develops and commercializes blockchain-based business solutions and provides consulting services to corporate clients.

Cellucor / FitJoy (~$2M/y)
Food & CPG
Designed the presentation for the launch of FitJoy, a new protein bar brand from the creators of the popular pre-workout drink, C4 by Cellucor. This pitch deck helped close a distribution deal with Starbucks valued at seven figures in annual P&L.

Advano ($5M)
Clean Energy & Sustainability
Created the pitch deck that helped Advano raise their seed round after exiting the prestigious Y-Combinator accelerator program. Advano is pioneering next-generation batteries that are 10× more effective than today's options.

SELECTED WORKS
Click to see more:
Skills & Service
Much more than a pretty presentation.
Close deals faster.
Venture capitalists & decision-makers see 5000+ slide decks every year—will your pitch stand out?
Unmatched expertise
Tap into my insider knowledge: I've created decks that have won billions for both startups and VCs — plus raised VC funding for myself. I know what it takes to win funding.
1-on-1 collaboration
I personally design, research & craft your deck, and work 100% solo. Don't trust agencies that may outsource your deck to inexperienced interns / jr. designers who never raised funding.
$2B track record
More than design: a proven approach that has helped close millions in startup funding (pre-seed to Series D+), investment funds (Fund 1 – 5), as well as retail/distribution deals.
You've got one shot.
Investors are busy. Prospects are unforgiving. Which way will you go: a boilerplate PowerPoint template, or the expert trusted by Fortune 500 companies & award-winning (ie. YC, 30u3o) startups? The choice is yours. Close deals faster and easier with slides you can trust, from Vip.
Health & Wellness

Real Estate

Software & SaaS 

Consumer Goods (CPG)

Cannabis, CBD & Hemp
Financial Services

Apps & Marketplaces (B2C)

Biotech & Life Sciences

Renewable Energy & Water Tech

Cryptocurrency & Blockchain
Sports & eSports

Food & Beverage

B2B Services

Film & Entertainment

…and more!